An awards gala is associated with glamour, dynamic music, multimedia presentations and a stage, as well as some immortal statuettes.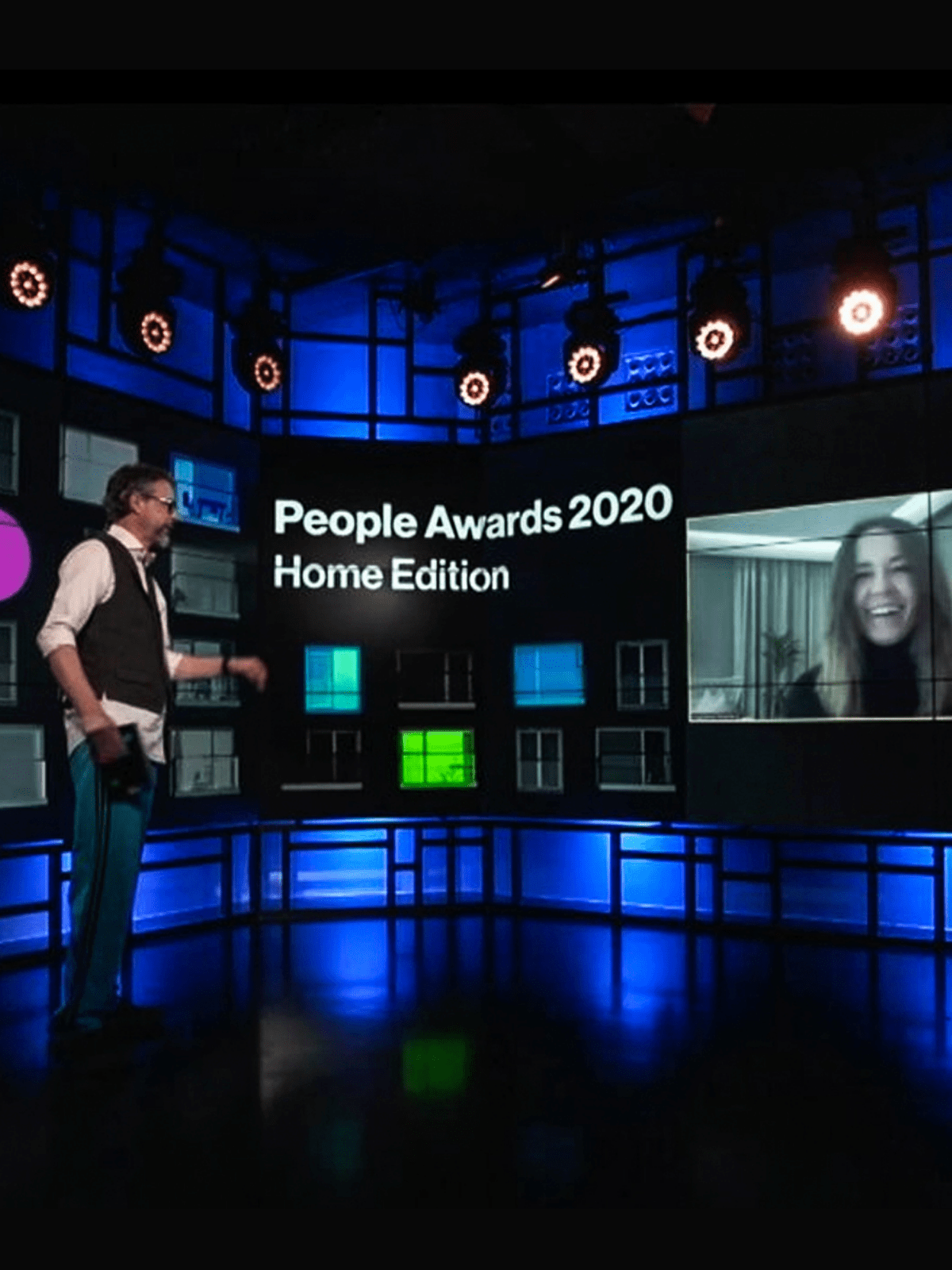 It can still be a classic awards gala, but just 100% online, with a stage, lighting, an LED screen and all the winners present remotely. The awards can either be presented symbolically and then sent by post, or we can present them live, in real time, to the winners scattered all over Poland and show the presentation ceremonies on a stream. We can even prepare an Oscars-like setting and deliver champagne to the winners' doors.
There are many options, but when we make our decision for the format we always have to remember what it is we want to achieve, who our recipients are, what they expect and how we can most effectively keep their attention.
---
How do awards galas look in the world of online events? Can they be organised on the same scale?
---
Do you want to reward your company's best partner, employee, product, project, or conference presentation? Events that in the past often took place on a stage in front of a live audience can easily be produced online.
---
If you're looking to organise an online awards gala in your company, you have so many options to choose from. Decide who you want to give the awards to, and the format for the event. Maybe you want it to be part of a larger online conference? With dynamic music and animations announcing the individual categories, it's sure to make a big impression regardless of where the audience is.
Our clients' events
See some of the events we've put on for our clients.
Sometimes they are short webinars, and sometimes conferences lasting several days.
In the online world, you decide. Get inspired!
At Lively, in 2020 alone we worked with over 30 different platforms and online tools. As a result, we are able to choose the best match for the specifics of your individual event.