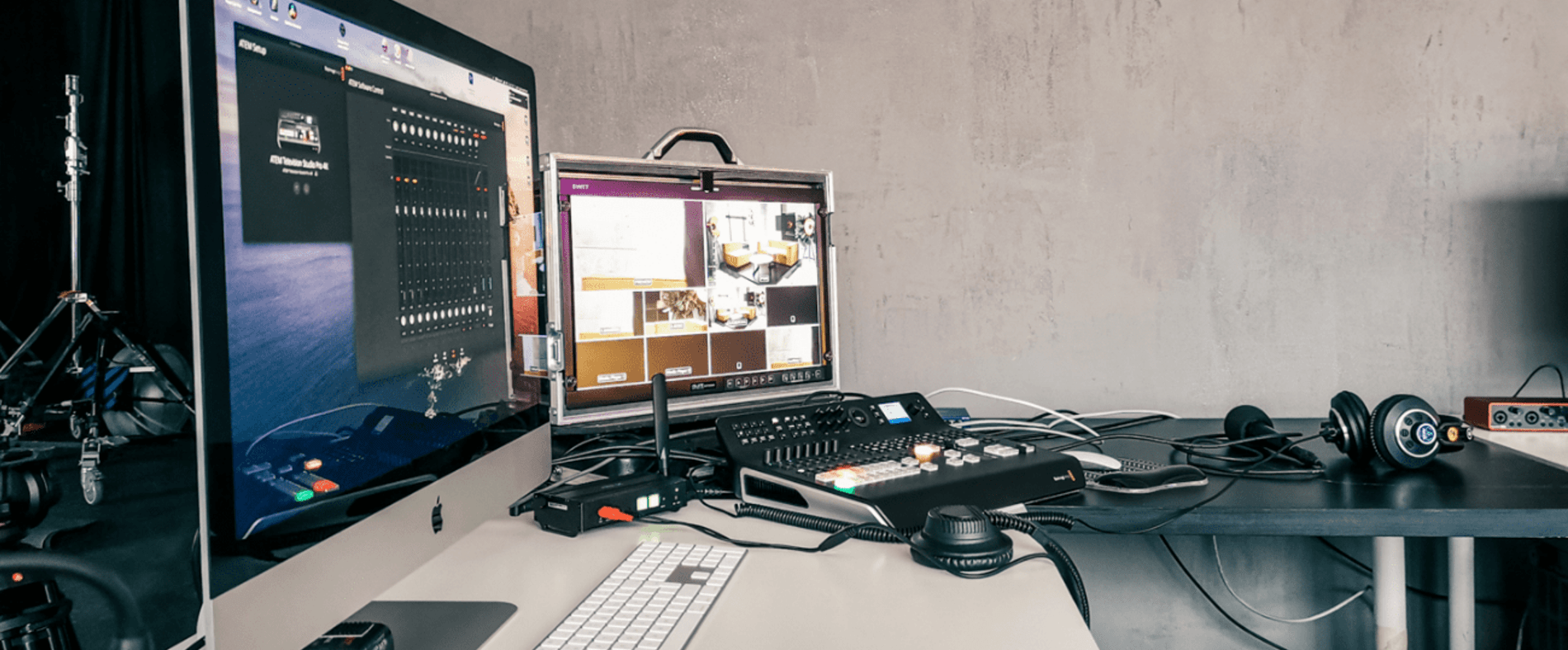 Moving almost all events to the online world has changed the way they are organised and the related procedures. New challenges and threats have emerged, including those directly caused by the Covid-19 pandemic.
Event management during Covid-19 pandemic
In our work, we have repeatedly dealt with situations that not only taught us how to act in response to changing conditions (sudden changes to the scenario, concept, hosts or people working on the project), but also how to outsmart such threats, stay one step ahead of them and minimise the risk of a crisis.
New types of events and new types of problems mean new experiences and new ways of reacting. Here we share some details about various crisis situations from which we managed to emerge unscathed, and present our solutions in the hope that they will help you plan your events even better, allowing you to enjoy your successes (as much as possible) without stress.
ACTION
Imagine an extensive production in the client's office. The members of the team include a dozen or so people (streamers, video producers, operators, sound engineers...) who also worked on other film sets in the preceding days. Suddenly, we get the information that one of the key members of the team has had a positive Covid-19 test result.
REACTION
Thanks to the anti-crisis procedures we had developed earlier, we were prepared for just such an eventuality. Our projects have a ghost team, with all the people who play key roles (e.g. the video feed producer or the director) having their own "double". All these stand-ins are trained and familiar with the online project. It is also obligatory for them to be present during the dress rehearsal.
ACTION
A large, complex project involving 50 speakers from over a dozen countries, 4 team-building sessions and around a dozen discussions. Sounds great? Sure! But there's just one catch: extremely short turnaround times.
REACTION
We quickly expanded the team dedicated to implementation of the project. We make sure that there is no situation where only one person from the team has the necessary skills and knowledge in any given area. As a result, if anyone is ruled out of the event due to illness, we can react quickly and find a replacement.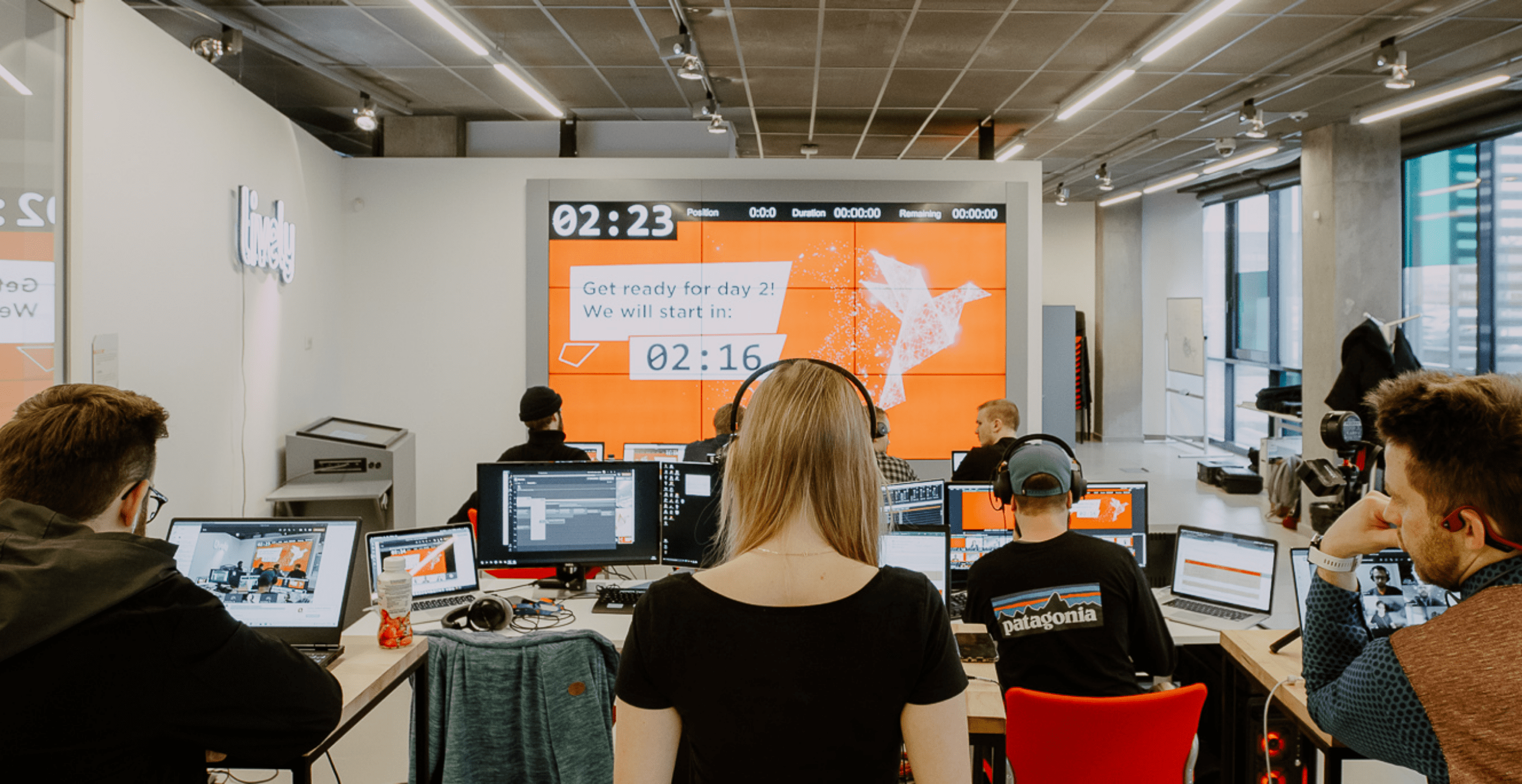 ACTION
A large project and an event organised on a grand scale. We like ones like that! We start to implement the brief: we build a TV studio and prepare for the live broadcast, a multi-camera production, with a host and guests in the studio. We record some green screen presentations at the client's premises in advance and arrange a large outdoor setting in a botanical garden. We have momentum!

Meanwhile, the rapid worsening of the pandemic forces the client to initiate internal procedures that make it impossible to show the panellists live from the studio, and we are unable to go to the botanical garden. Decision: 2 weeks before the event, the entire format is to be transferred from a live studio to 100% online.
REACTION
When things don't look rosy, it is important to focus on spontaneity and creativity – although we know that's easier said than done. Moving a live production 1:1 to the online world is no piece of cake.

We came up with the idea of recording footage by phone. We delivered the props to the speakers' homes and supported them with professional equipment, such as lighting, to make them look better. We also replaced the botanical garden with a green screen.

The result? The much more extensive and time-consuming video editing, plus the additional multimedia, animations and graphics, more than made up for what was missing in the set design. And in the end, not only was the project delivered, but it also maintained the attractiveness of the event despite its change of format.
ACTION
A 5-hour gala (longer than the Oscars!) with a complicated scenario full of references to the company and its history, characteristic twists and inside jokes. The rehearsals with the professional host are underway, but it's not long before the first problems appear – 2 days before the gala, he has a positive coronavirus test.
REACTION
Pro tip – our events always have a potential double in the Lively team or on the client's side. They participate in the project from the beginning, also working on the script so that they know it very well. And if there is no possibility of finding a replacement for the professional host, that person can lead the event itself. We also often suggest that the event should be hosted by a couple of presenters as then, if one of them is ruled out due to illness or some other emergency, there is still the second one who can front the event. To end, here's an added bonus of a few technical tips that may also help to save your event:
ACTION
Implementation in a building when there is a sudden voltage drop.
REACTION
We use UPS devices that protect the continuity of the electricity supply for several minutes.
ACTION
The conference platform goes down for reasons beyond our control.
REACTION
Each event on a given platform is secured with an additional place on a complementary platform – one that is as easy for participants to use as possible (e.g. Zoom, Teams).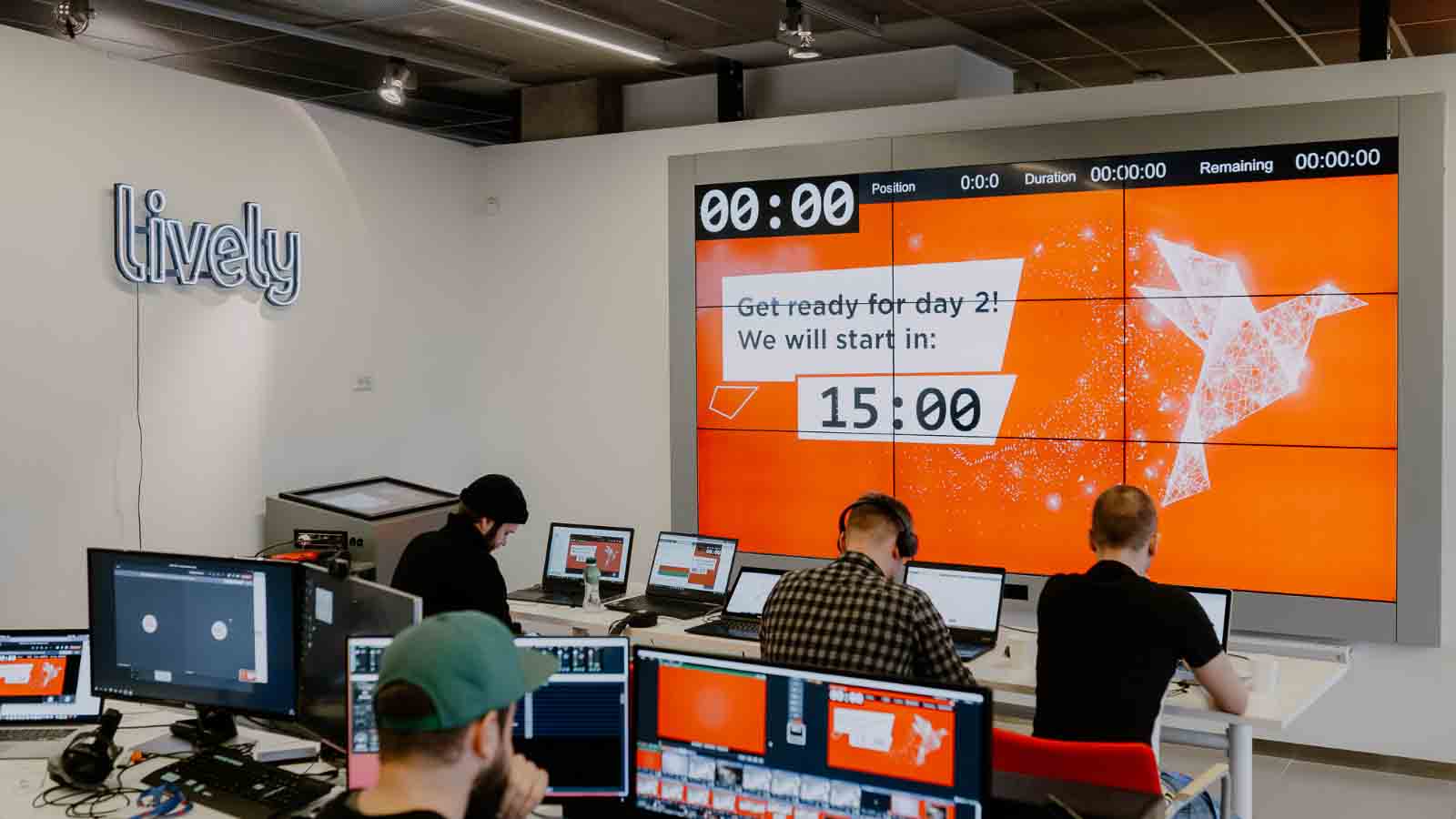 ACTION
There is no internet in the LAN socket.
REACTION
We protect ourselves with the LIVE U device – which is based on LTE bonding.
Remember that crises that are dealt with best are those that did not happen (or nobody noticed them). That is why planning, daily stress tests and safety procedures are so important. Not everything can be foreseen, but we are able to predict a lot, and this is a very good first step to creating an instruction manual. As a result, if a crisis does arise, you won't have to waste time panicking for solutions – they'll be ready, and the temporary anomaly will be met with a shrug of the shoulders.

Thanks to the procedures we have rapidly developed and put in place at Lively, we have avoided many complications. Some solutions will stay with us for longer, even after the pandemic has passed and normality returns (hopefully!). They are universal and not just an antidote to the Covid-19 reality – crises will always happen.