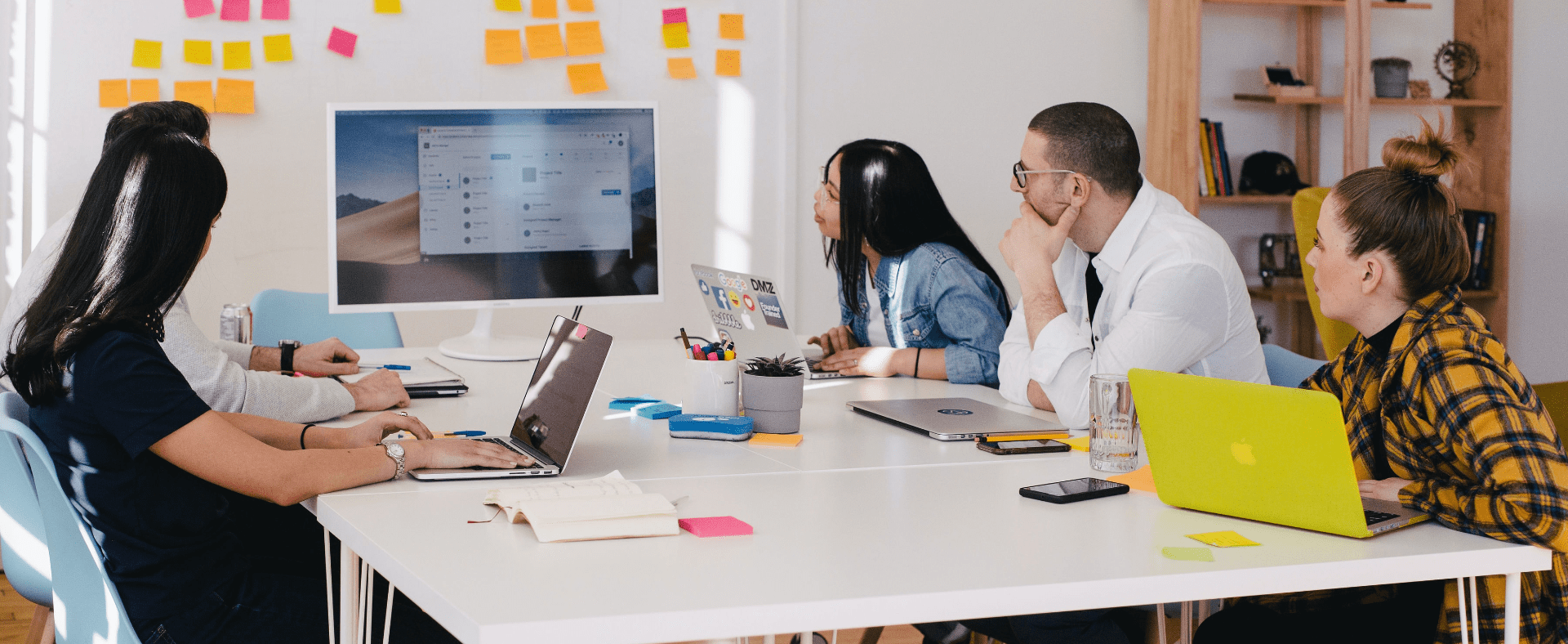 Everything you need to know for an effective poster session during a virtual conference
"A conference participant can take their presentation, in the form of a large poster, hang it on a prepared stand and then stand in front of it at a set time according to the programme. Anyone interested in the subject can come along, watch the presentation and discuss it directly with the presenter, while having all the necessary data and illustrations in front of their eyes. What's more, during a poster session, many posters are accompanied by "miniatures" of the presentation, copied and printed out on A4 paper, or copies of scientific publications that the conference participants can take away with them."
Online events are about much more than just a good streaming platform. In order to be successful, you need excellent production capabilities, such as good task planning and project management, organisation of teamwork and keeping track of the schedule. Based on our experience acquired over the past year with more than 100 completed online projects, we have put together some suggestions on how to optimise these activities and facilitate the preparation and running of online conferences based on tools, procedures and handy document templates (i.e. popular "ready-made" ones).
Now, imagine that 50 poster presenters all want to make short 10-minute speeches. Even without any interruptions, it would still take... over 8 hours! Just a quick calculation and you'll quickly see that this means either having to include an extra day in the organisation of the conference or participants having to choose which lectures and poster sessions to attend.
---
So why not use the opportunities offered online to hold poster sessions?
Most people participating in online events do so using a laptop. But what if someone prefers a mobile device? No problem! More than 95% of smartphones have a display bigger than four inches, and 80% of the platforms have dedicated mobile applications. This makes it possible to read the content of the posters clearly.
How to organise an online poster session?
There are plenty of possibilities here. We can use the ready-made functionalities provided by some event platforms or build our own tools, which are even better suited to the needs of the project. This solution is usually based on building a dedicated website.
An important point to bear in mind is the format of the poster. It is worth thoroughly analysing which devices will be used by most of the participants as that will allow you to optimise the poster display format. When you are online, you are no longer limited to a specific size of a piece of paper. A poster can be a PDF file, photo, presentation or movie. Additionally, each poster has a separate chat where interested participants can put questions to its creator. Going further, you can even set up discussion rooms with video-conferencing tools that will allow more direct contact with the creator or other interested participants.
Why is it worth opting for online poster sessions?
The list of advantages is long:
environmental protection,
energy savings,
less waste generated,
better organisation of poster sessions,
better presentation and networking opportunities,
the option to return to the poster at any time,
and many more.
The aspects mentioned above relate to the entire area of online conferences, not only to poster sessions. You will be able to read more about this very soon.