Online festival
The Literary Heights Festival is a Polish literary festival organised since 2015 mainly in the town and commune of Nowa Ruda at the foot of the Sowie (Owl) Mountains and in the Włodzickie Hills in the Kłodzko poviat (Dolnośląskie region). The organisers of the event are the Mount Babel Cultural Association and the city and commune of Nowa Ruda, while its hosts are Karol Maliszewski and Olga Tokarczuk, and the festival manager is Beata Kłossowska-Tyszka. The festival programme includes educational campaigns, debates, concerts, panel discussions, shows, meetings, the Nowa Ruda Meetings with Poetry series, and literary, crime, film and culinary workshops, as well as exhibitions and presentations.
Hybrid event
The latest edition of the festival took place in July 2020. Fortunately, those who were unable to come to the Sowie (Owl) Mountains in person didn't miss out on the opportunity to participate in the event as it was also broadcast live on social media, namely the Association's fanpage on Facebook and also its YouTube channel. Moving the festival to social media made it possible to reach a wider audience. Regardless of how they watched the stream, each participant had the opportunity to ask questions that were then passed on to the hosts and presented to the guests.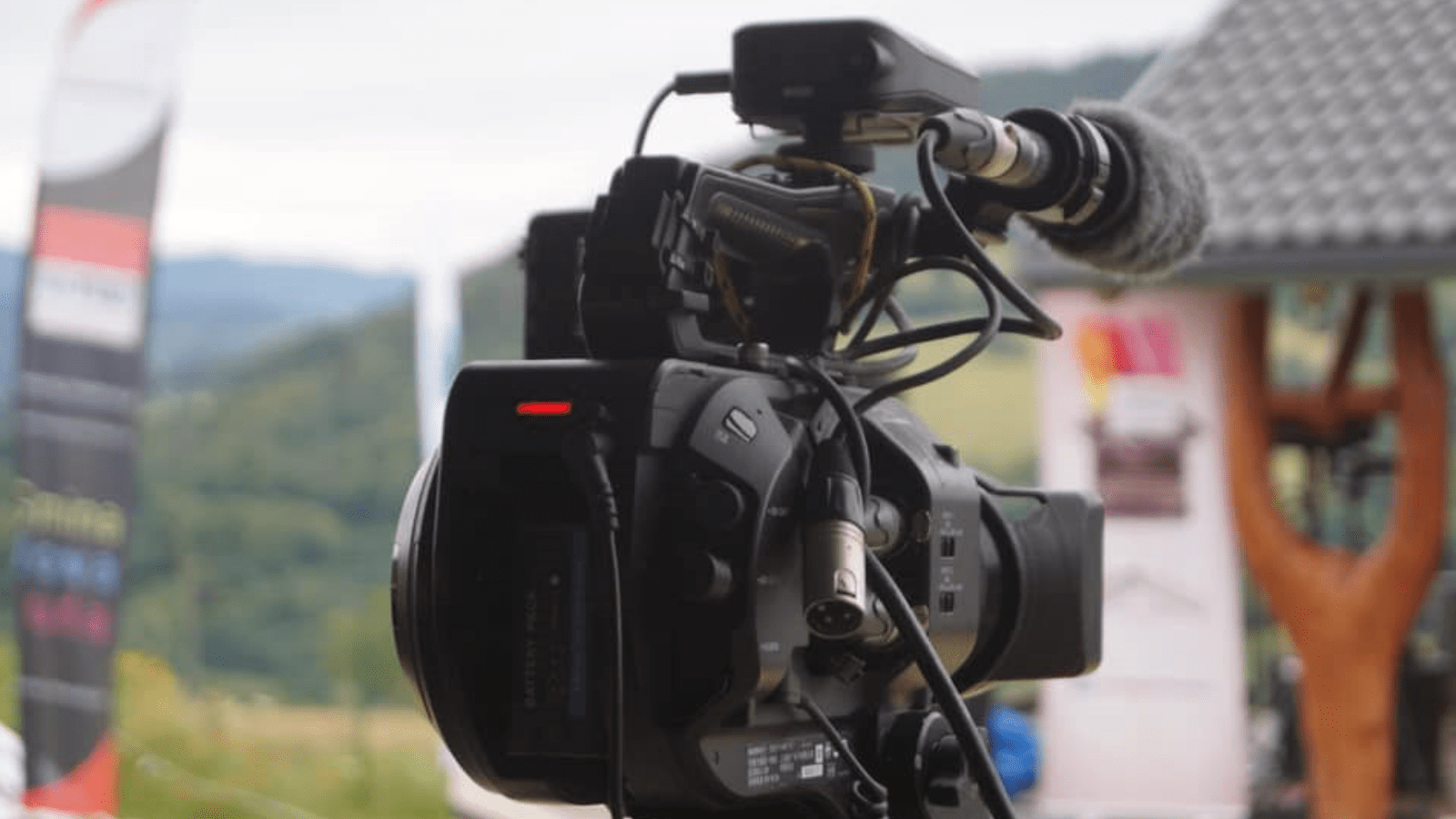 Online concerts
The festival also featured a number of concerts, one of which was also recorded by Lively. It was a concert by the band OSJAN, which took place at Sarny Castle at the end of the second day of the festival. We recorded the concert using four cameras and the ATEM MINI switcher, and received the sound mix from the band's own sound engineers. The concert, which was held outdoors, was open to the public, and the fact it was broadcast on Facebook and YouTube enabled it to reach an even wider audience.
Lively for the Literary Heights Festival
The Lively team was responsible for the camera services, and streaming to Facebook and YouTube. Interestingly, we were also in charge of the production of the OSJAN concert. Prior to the event, we prepared all the technical tests and worked on the graphic design for the entire conference, and when it was running we were responsible for the video-conferencing and the coordination of the keynote speakers. Since the festival was held outdoors, production of the whole event also had to take place outside.
Online event statistics:
No. of people: 750
Platform: Facebook and YouTube
Hybrid event
Duration: 8 days, with 29 hours of streaming
Speakers: 52
Locations: 2