Re-city UAM 
A shrinking population and shrinking cities represent one of the most extraordinary and, at the same time, fundamental challenges for our world. Only attracting the attention of governments and academia in recent years, the issue of our shrinking cities is an urgent modern-day problem that has catalysed the emergence of RE-City ITN.

This is a project consortium made up of researchers and practitioners from nine beneficiary institutions and seven partner institutions and companies, located in Germany, Great Britain, France, Luxembourg, the Netherlands, Portugal, Poland, USA, Mexico and Japan.

The project received funding from the EU research and innovation programme Horizon 2020 under the Marie Skłodowska-Curie grant agreement No. 813803.

The content published on the website doesn't reflect the official opinion of the European Union, and responsibility for the information and views expressed in any publications rests solely with the project beneficiaries.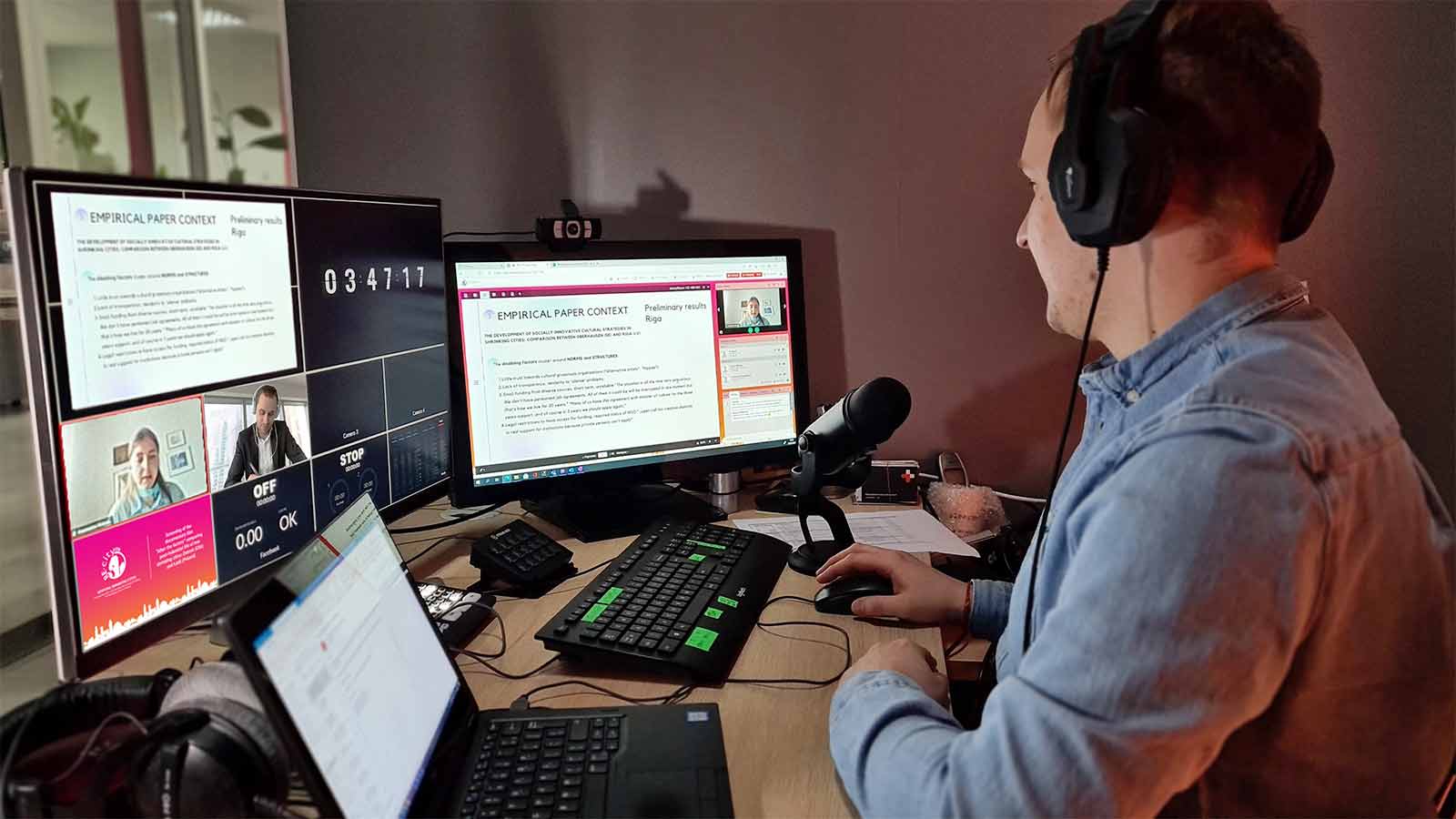 Online workshops
The conference featured both traditional lectures and also online workshops that the participants could take part in. The group meetings were held on the Evenea platform, which enabled the training to go smoothly as the participants could focus on their group work.
Video-conference platform 
The video-conference platform we recommended for this event was Evenea as it is a highly intuitive tool for both speakers and participants alike. It's possible to customise it for the event by adding logos and backgrounds, and during the event itself, it allows you to display boards with the agenda and individual points of the programme. It can also host Q&A sessions where participants can play an active part – either through a video conversation or a fully moderated chat.
Lively
While working on the conference, we prepared a work schedule that included rehearsals with the speakers, technical rehearsals and work on the graphic design for the entire conference. Our Lively Team was responsible for providing a platform (Evenea) for the forum and the workshops, as well as for the video production, graphic design, and all the necessary tests and technical coordination of the speakers.
Online event statistics:
No. of people: 60 participants
Platform: evena
100% online 
28 speakers from Germany, Poland, Italy, France, the Netherlands, Luxemburg, Great Britain, Australia, Portugal and the USA