The most important event of the year
for the entire Soneta partner network: discussion of new solutions,
open dialogue with participants,
plans for the future.
Every September, the Soneta company, the producer of enova365 software, organises a conference for its business partners. In September 2020, this conference went online for the first time. It lasted 4 days, with all substantive presentations streamed live from a studio in Kraków via the PINE platform.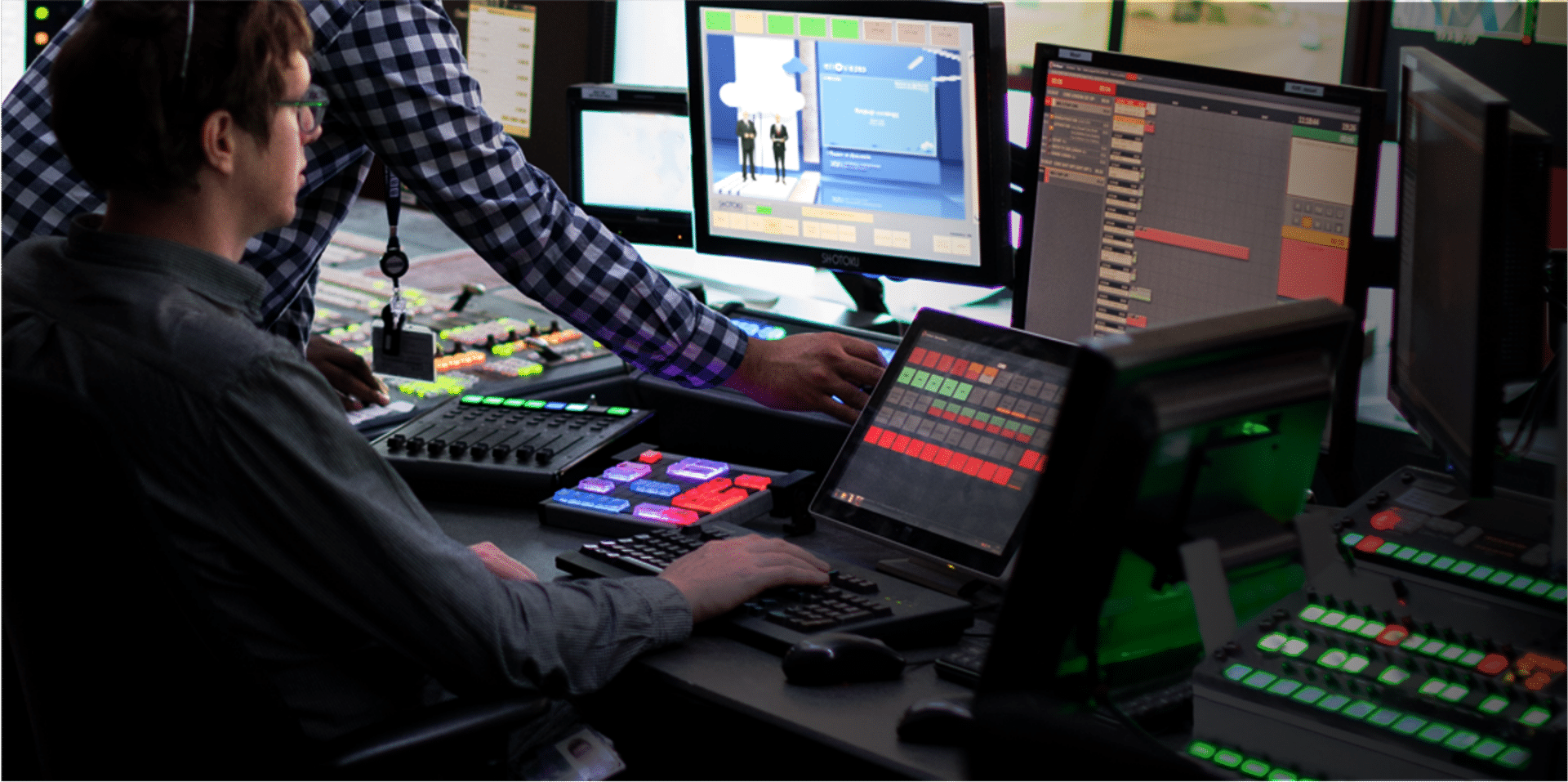 OUR WORK
Developing the concept for the conference, which included several options for the production of the event. The aim was for a prepared platform that would give participants the opportunity to watch live, interact, and establish business relations.
We were responsible for the full concept of the event: the scenario, graphic materials, video materials and the virtual studio. We coordinated and organised the speeches in compliance with the current restrictions related to Covid-19, and ensured the fluidity and clarity of the broadcast. We also managed the technical side of the audio-video implementation during the event.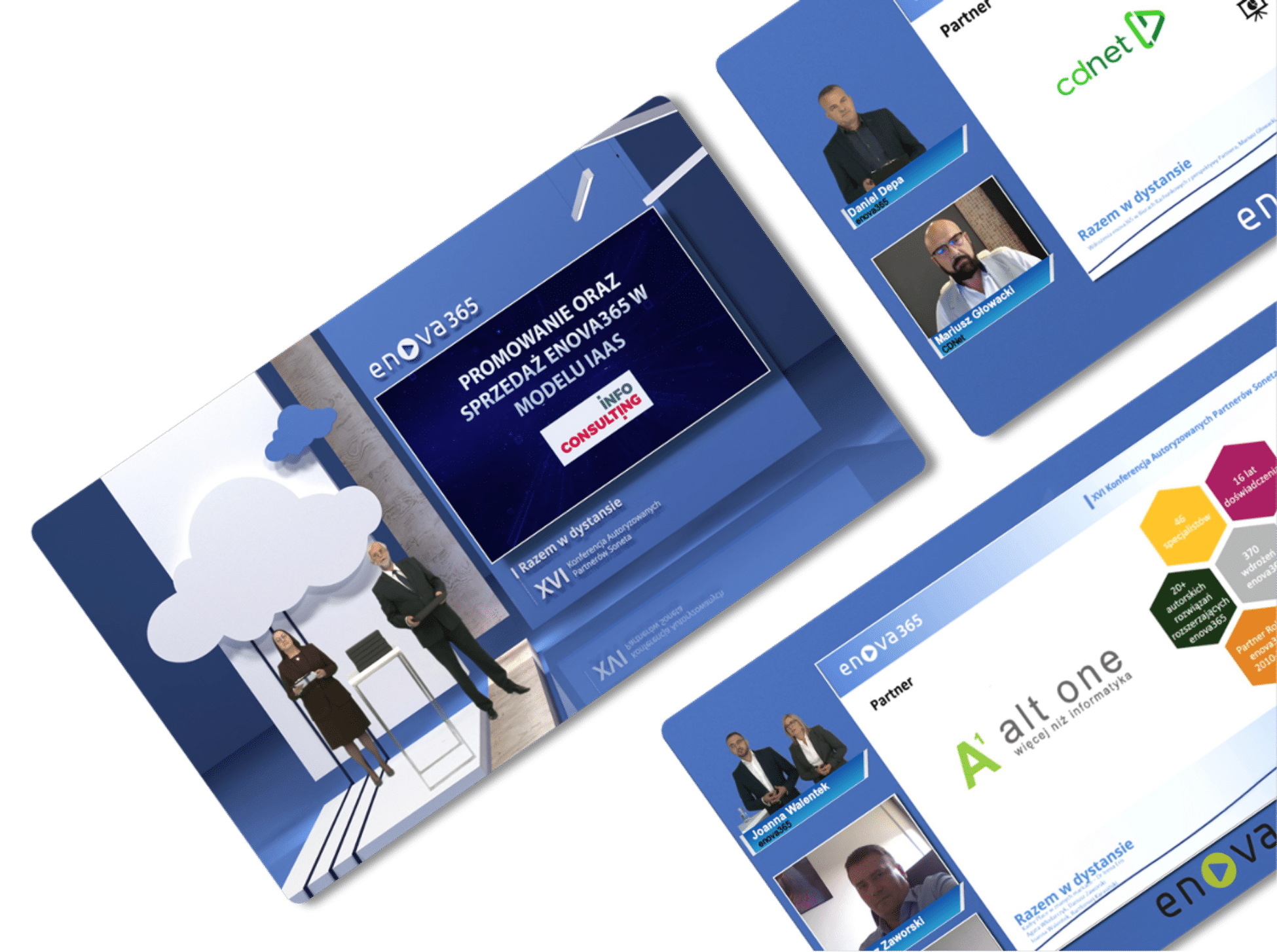 TOOLS
Video production and streaming:
Streaming Studio
Graphics and video materials:
Adobe Photoshop,
Adobe Illustrator
Adobe XD
Adobe After Effects
Screening presentations
and remote speakers:
PowerPoint,
Microsoft Teams
Technology:
Kamery Sony,
mikser wideo ATEM Blackmagic Design,
BehringerXR18, mikrofony Sennheiser,
interfejsy audio Focusrite,
konwertery SDI Blackmagick,
Apple TV,
greenbox,
oświetlenie studyjne,
konsola DMX