Online conference
Having organised the Husqvarna Dealers Conference together with the client in a more traditional form for the last nine years, initially we didn't really believe that we would be able to bring this demanding target group round to the idea of holding it online. However, the new format turned out to be a great opportunity for the client to redefine the structure and goals of the conference itself. We worked closely together to build the concept, identification, slogan and theme of the event. The result? Not only did over 90% of the invitees register for the conference, but we also managed to keep the attention level at 95% for 4 hours!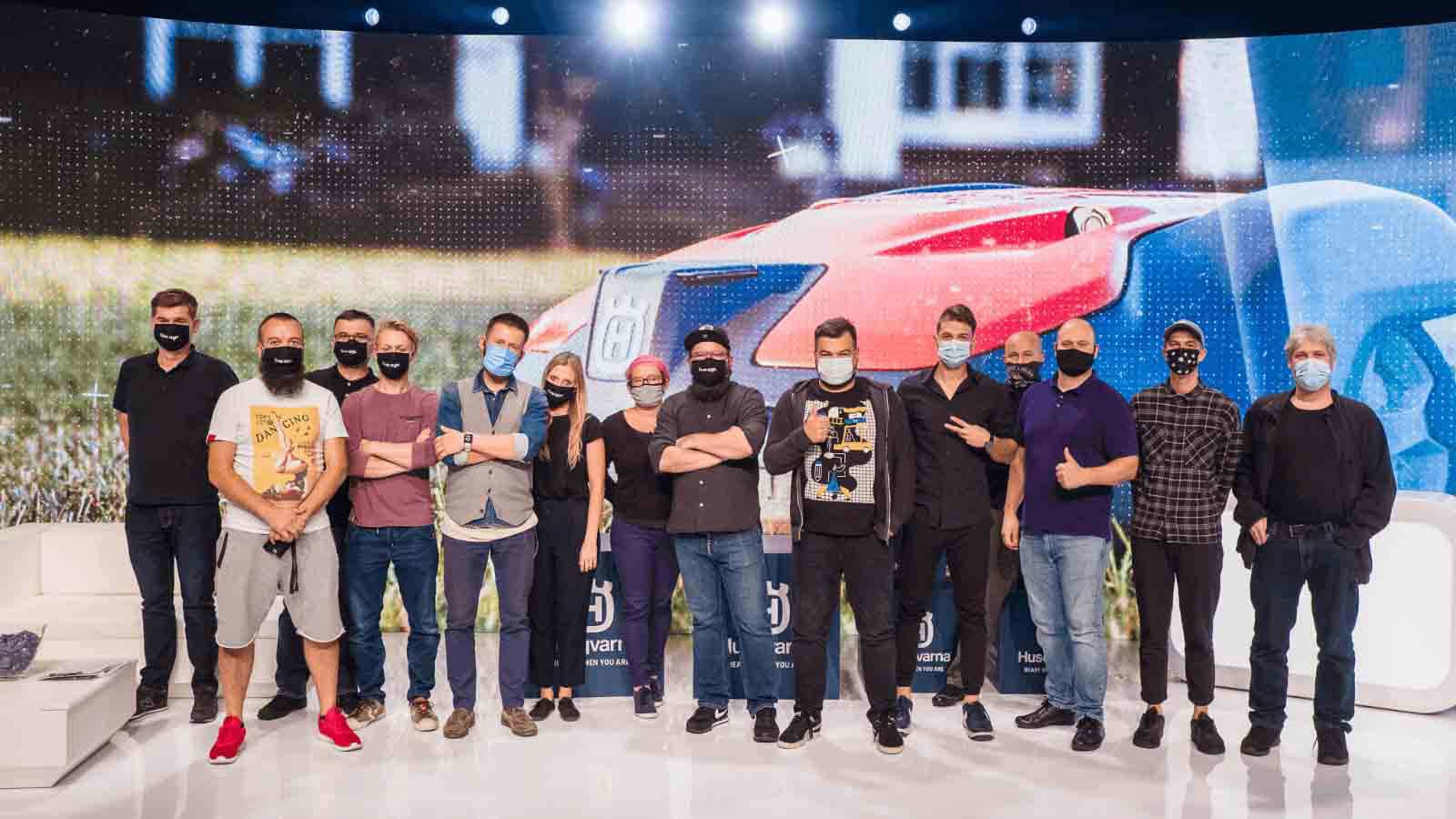 Online event preparation stages
We started out by outlining the possible different variants of the online event. Should it be pre-recorded? Live? In a studio with an LED screen? At the company headquarters? We opted for the format of a live studio, set up in Warsaw's Capitol Theatre, which would be interspersed with product films made out in the field. We submitted our offer in August, and the event was held on October 1.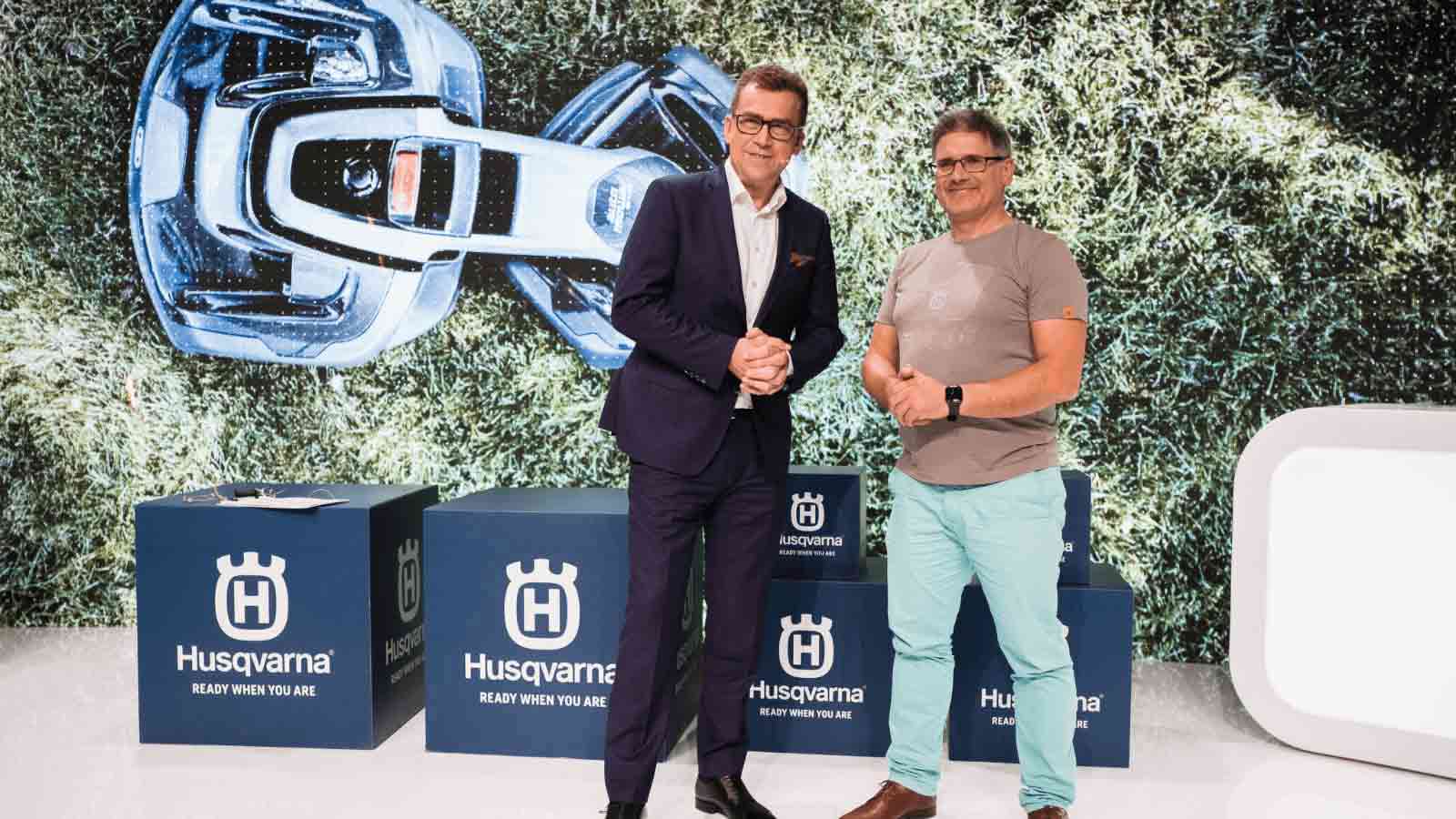 Lively for Husqvarna
The production process, which had to be carried out in a very short time, included: arranging the shooting sets, scenarios and logistics, selecting the stages, editing (13 product films), set design, multimedia and the choice of event host (Maciej Orłoś). At the same time, a website was created with the possibility to register for and stream the event, with additional support for the registration process, preparing and sending mailings and video invitations, a preview of the entire event, presentations and the preparation of quizzes with prizes. Since new products were being premiered at the event, we didn't shoot any footage for it until a week before the broadcast. The very intensive editing process that resulted was a huge challenge for us (entailing the production, editing and post-production of several instructional and product films shot all over Poland).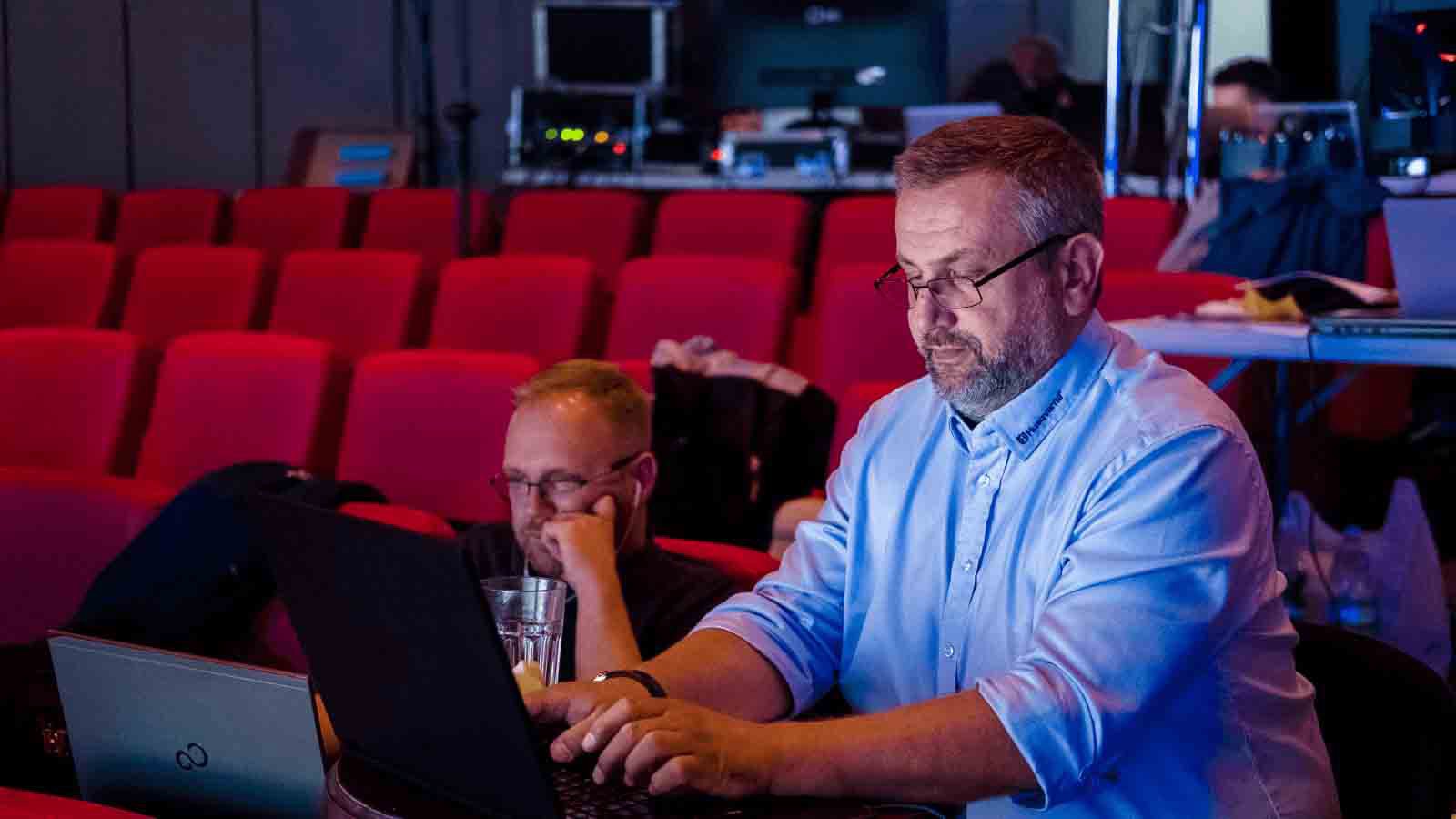 Kilometres of cables, cameras... all the online equipment
Implementation of the project included an editing day, a rehearsal day and the day of the event itself: involving full camera production with a crane, streaming, lighting, an LED screen feed, input and sound mixing, dynamic lighting, live quizzes for participants, an awards gala for the best sales teams and a very lively chat with moderation. After the event, we prepared and put together an evaluation questionnaire for all participants.
Online event statistics:
No. of people: 300
Platform: own website
100% online
Duration: 1 day + 1 day of rehearsals
Sustained attention: 95%
Quiz participants: 180 people
No. of messages in the chat: over 500
No. of messages in the chat: over 500