Client's name
: Miele
Purpose
: Integration
Target group
: HR managers from all the company's branches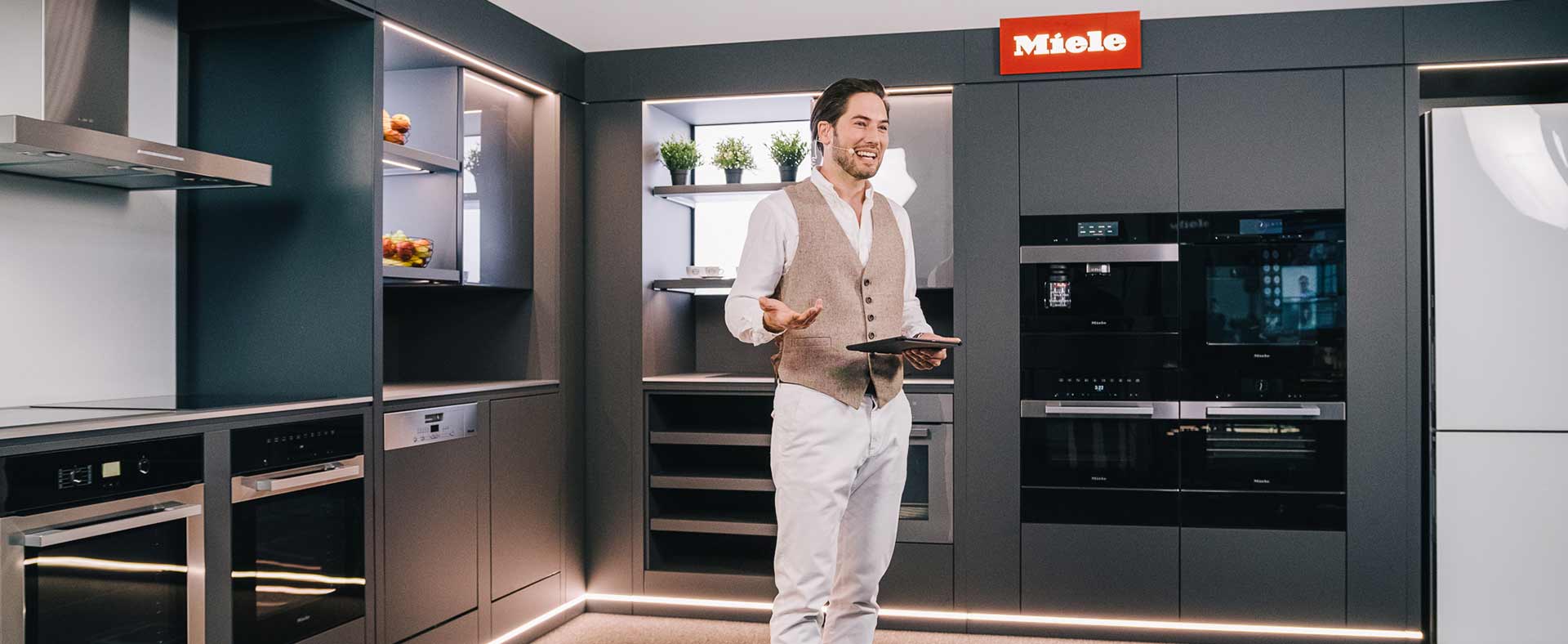 Every year, Miele organises a meeting of its HR managers from all countries. It's an international event that allows the participants to share their experiences and knowledge, and talk about the changes and strategies for the months ahead. In June 2021, 50 people from 21 countries took part in the event, which was hosted by thepresenter, Maciej Kautz, who went to great lengths to make sure everyone felt included in the proceedings. He was well-informed about the profiles of the keynote speakers, as well as the event participants, and as a result was able to talk about the details of their work and find a number of interesting insights that kept the many viewers fully engaged in the event.
---
Work before the online event
Before the event, we created the key visuals for the meeting and designed the entire communication strategy. We used a series of mailings to build anticipation for the event and gradually reveal further details as they were established. Afterwards, we prepared a summary mailing with an evaluation questionnaire and a 'making-of' video taking a look at some of the most important moments from the production of the event "from the inside".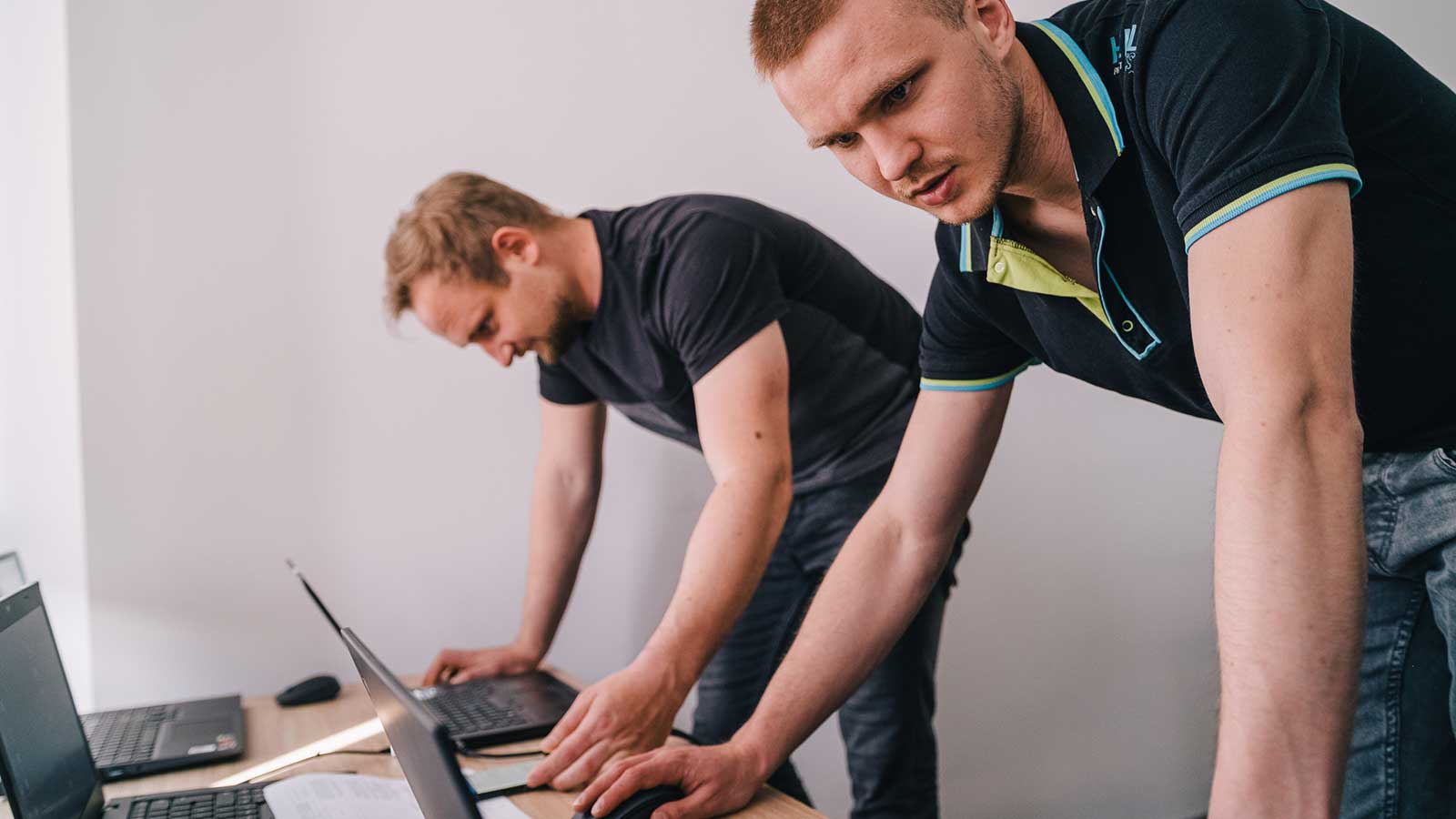 Website
We prepared a dedicated website for the event, which also included a registration tab to sign up for the meeting. The form was secured so that only those people with an email address in the Miele domain could register. We also put the agenda up on the website, as well as profiles of all the participants.
The climax – the online conference itself
The online conference took place from a studio located in the Miele offices in Poznań, which was also where the host was based. We were responsible for communication with all the speakers and participants, and we also prepared all the graphics and animations needed for the dynamic running of the meeting.
---
More than just an ordinary event
We also organised online polls as part of the conference, which had the benefit of encouraging the participants to play an active role as they were given the opportunity during all the presentations to use the Mentimeter app to vote on various questions posed by the speakers.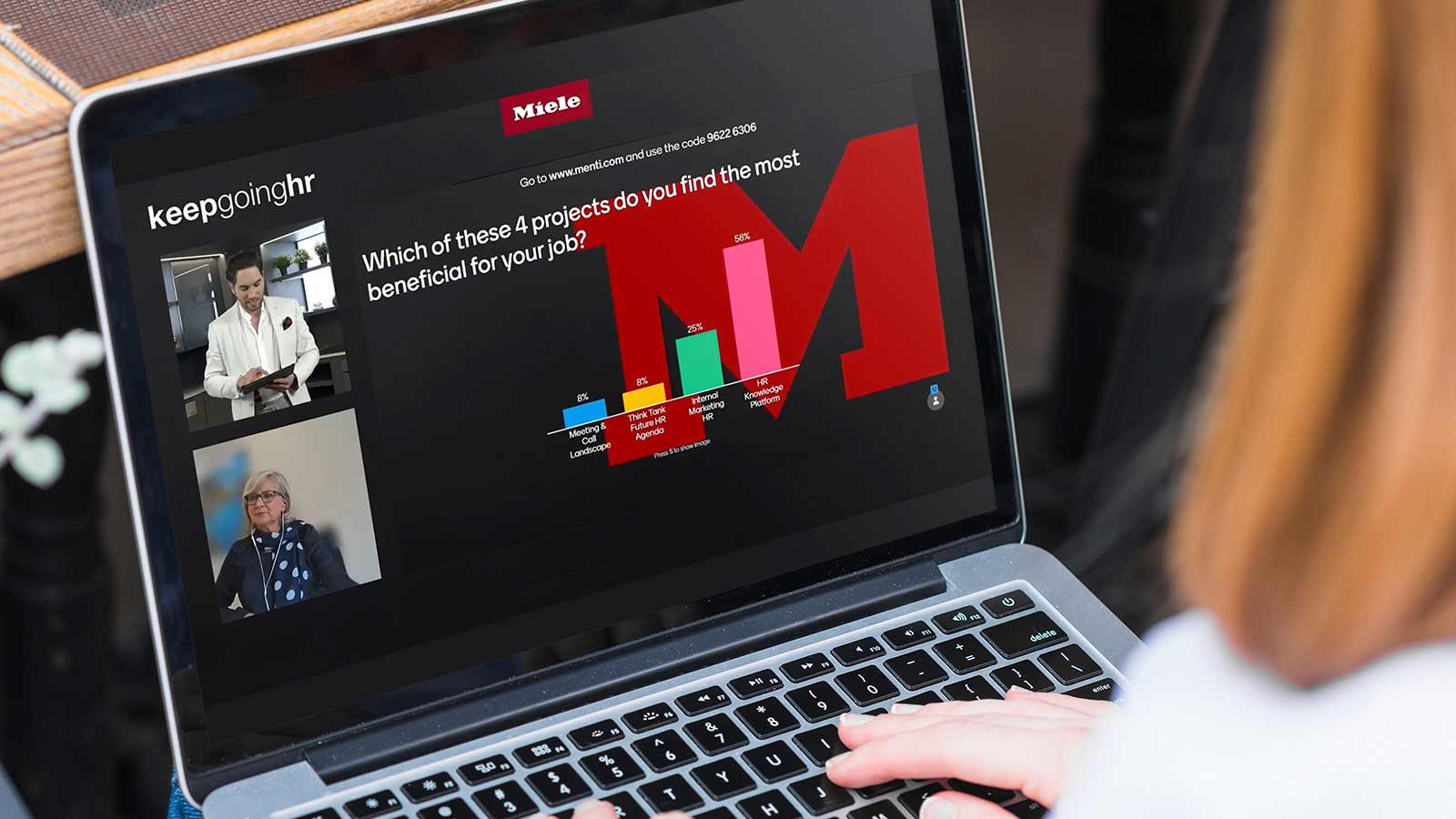 The Lively Team's work for Miele
We prepared a detailed scenario for the event and agreed with the chosen host how it should proceed. We also created a website with a registration module and the key visual that all the communication for the event was then based on, in addition to preparing all the materials prior to the event and the entire technical and logistical operation while it was running.
Online event statistics:
No. of people: 50
Platform: Microsoft Teams, dedicated website
100% online
Studio: on the client's premises
Duration: 2 days, 6 hours each