General description
Microsoft Education is one of the corporation's departments that supports, among other things, the education of teachers and principals. As part of the Digital Educator Academy project, we were responsible for creating a website – the Digital Educator Academy – intended for school educators, where the most important practical courses, trainings, instructions and examples from the world of digital education could be posted. The project also includes webinars at Teams Live Events, during which experts and practitioners can share their knowledge about the school of the future. Our task was to prepare the key visual for the entire project, communicate with the participants, prepare an extensive website and run a number of webinars.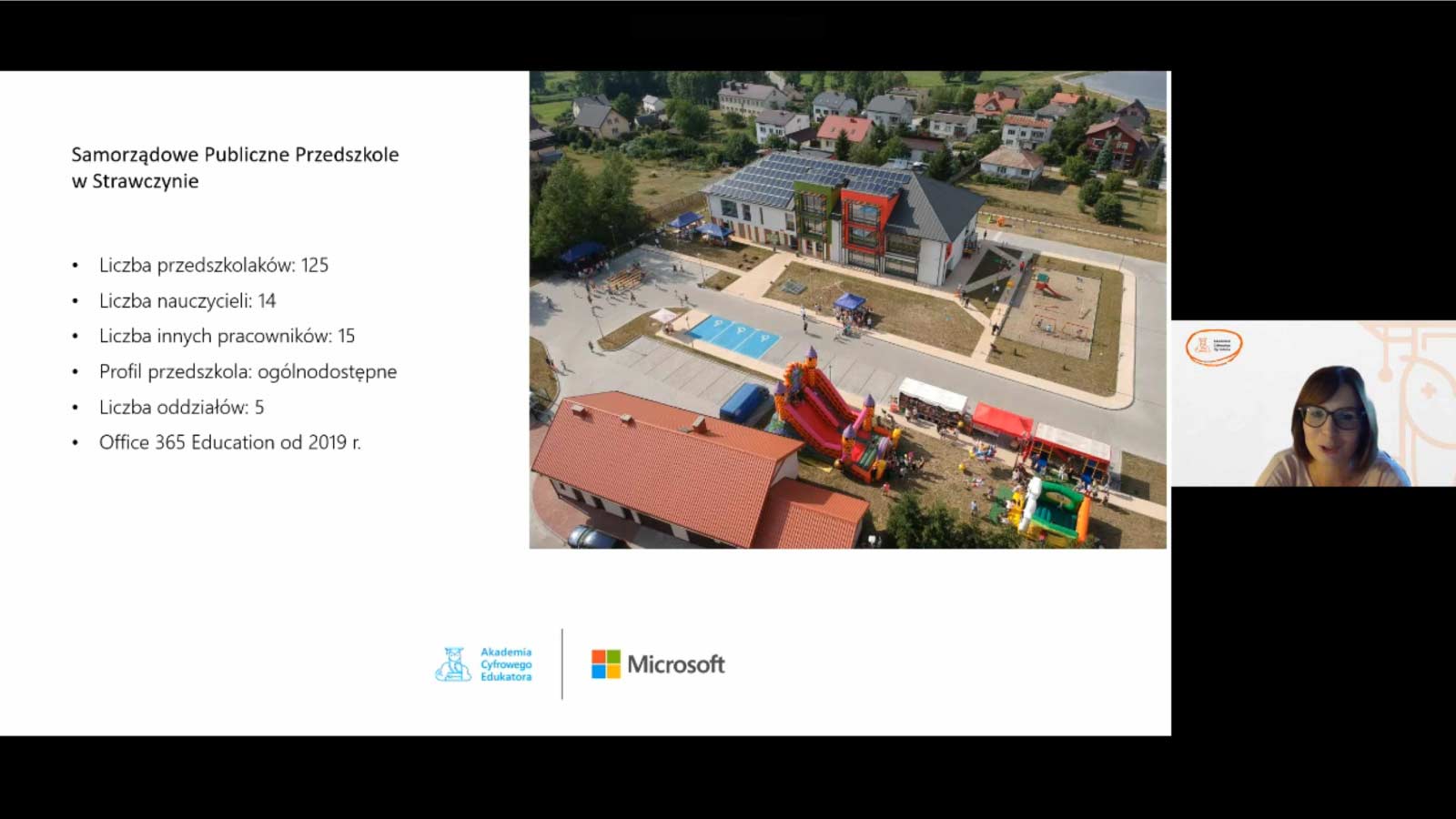 Website
We took care of the overall website design for Microsoft Education. Our task was to prepare the graphics, concept, copywriting and technological aspects of the website so that it would become a knowledge base for school educators.

We created a landing page with the most important news about the programme and registration for webinars, as well as subpages aimed at specific groups of recipients (teachers, directors and IT administrators),where we posted training activities, practical courses and archived webinars in order to create a single resource with as much information and instructions on digital education as possible.
Online webinars
The Digital Educator Academy includes an educational component for teachers, principals and school IT administrators. We also produce webinars on the Teams Live Events platform three times a month. We conduct the rehearsals and prepare the presentations together with the speakers, and then produce the entire webinar on the day of the event.
Lively
We prepared all the visual communication for the project, as well as the related graphics and texts. We are responsible for creating monthly newsletters for the participants of the Digital Educator Academy, in which we invite the reciepients to current webinars and provide more details about the project.
Online event statistics:
No. of people: about 200 people per webinar
Platform: Teams Live Events
100% online 
Duration: one year