The Veterinary Congress focused on the introduction of new regulations for cattle breeders. The De Heus company – the leader in the distribution of feed and premixes for cattle in Poland – decided to introduce veterinarians to the issues related to the latest changes so that they could subsequently communicate the most important issues to breeders. In order to show more effectively how to correctly reorganise the work of breeders after the changes, Aukje Geurtsen, Product Manager at De Heus, was invited to the event to show, using the example of the Netherlands, how Dutch breeding farms had coped with the changes. Moreover, several Polish speakers also gave talks on various products.
Online Congress
The Veterinary Congress: A healthy future for milk production began at 5 pm on 17 June 2021. It was a 100% online event, fully translated from English into Polish by specially selected industry interpreters. The conference was embedded in the PINE platform, which gave participants the opportunity not only to listen to the lectures, but also to join the workshops, where they could talk about specific issues in small groups.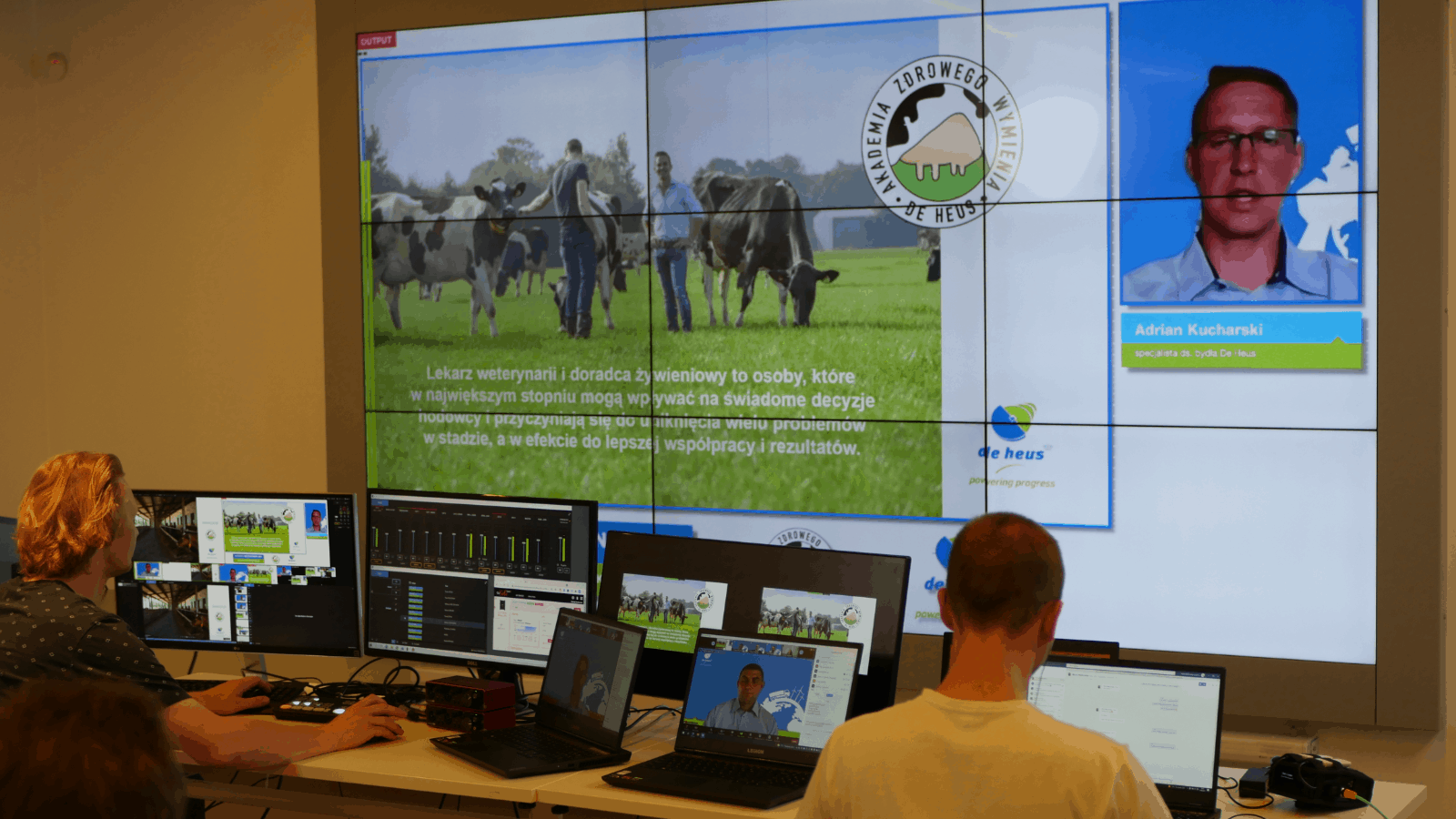 The Lively team for veterinary medicine
Two weeks before the event, we created a landing page with registration for participants. The registration panel included a field for an address where materials and small gifts could be sent after the congress. In addition, we also included a link to a survey of vets on the site, the results of which were discussed during the summing-up of the congress. We communicated with the participants by mailing, first for sending out the invitations and then a reminder. Participants joined the PINE platform, where they could fully participate in the conference, while the speakers, invited guests and hosts connected inside the Zoom platform, from where they (including interpreting) were broadcast to the participants. After the event, each participant received a thank you message.
Online event statistics:
No. of people: 130
Platform: PINE
100% online 
Duration: 3 hours